CHENG Hsing-Tse exonerated from death-row today!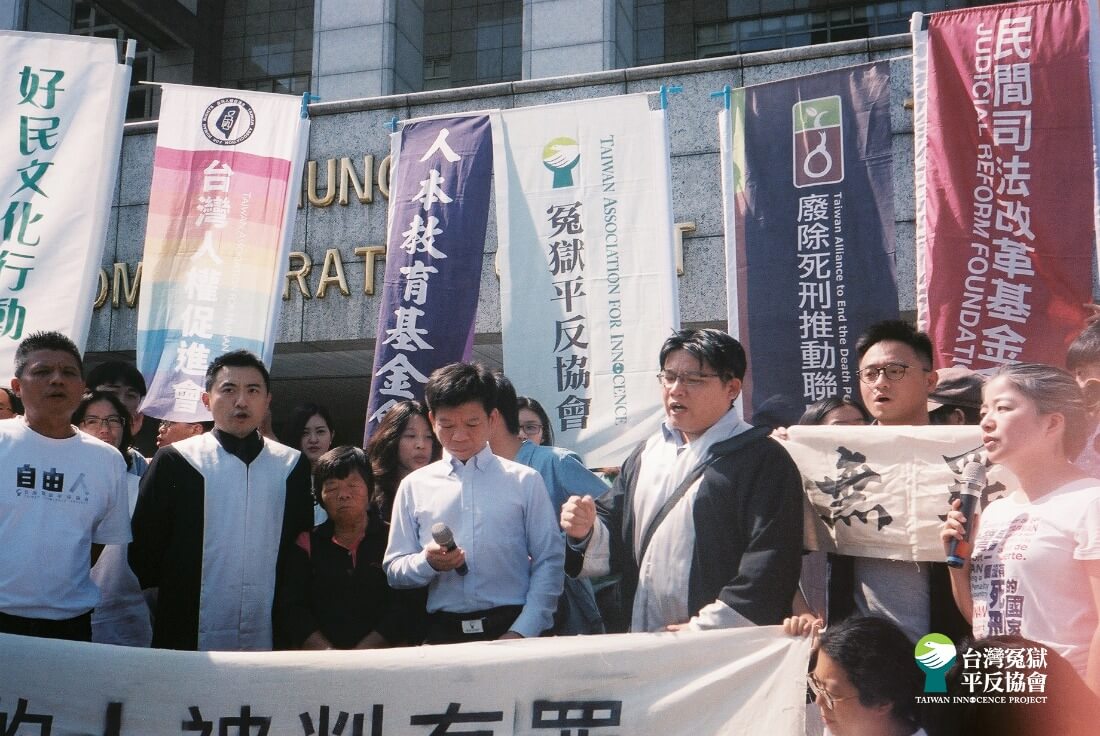 We are very pleased to anno2017uce that Taiwan Innocence Project's first client Mr. CHENG Hsing-Tse, is exonerated today!
was accused of murdering a police officer in 2002. The most crucial piece of evidence that led to conviction was false confession, along with government misconduct and invalid forensic science. He was convicted and sentenced to death. The case was finalized in 2006 when the Supreme Court of Taiwan affirmed the conviction and the death sentence. We began to work on his case back in 2012. Every possible approach was used, but none succeeded. The fear of execution was always lurking behind the process of our fight.
The turning point came in March, 2016 when the prosecutor motioned for retrial with new expert testimony. With the participation of the prosecutor, the court vacated the conviction and started retrial. In May, 2016, Cheng was released from jail after 14 years of imprisonment as a death role inmate. The trial ended today, and Cheng is finally exonerated. Taichung High Court affirmed that the confessions were obtained by force and that after careful review of evidence, the real perpetrator is another man who had been shot on the scene then.
During the press conference outside the courthouse, Cheng delivered a letter to the police officer's son, "you and I have different positions, but we both went through the hardship life has given us—the separation, hatred, hurtfulness, and brokenness. Both of our families are victims," and "before this day, I had been a man of no tomorrow; from this moment on, I will start a new life. I wish the very best to you and your family."
https://twinnocenceproject.org/wp-content/uploads/171026_resized.jpg
736
1100
twnafi
https://twinnocenceproject.org/wp-content/uploads/logo.jpg
twnafi
2017-10-26 12:32:50
2019-11-12 16:32:40
CHENG Hsing-Tse exonerated from death-row today!