After fighting for 32 years, Mr. Su Pin-Kun(蘇炳坤) was finally exonerated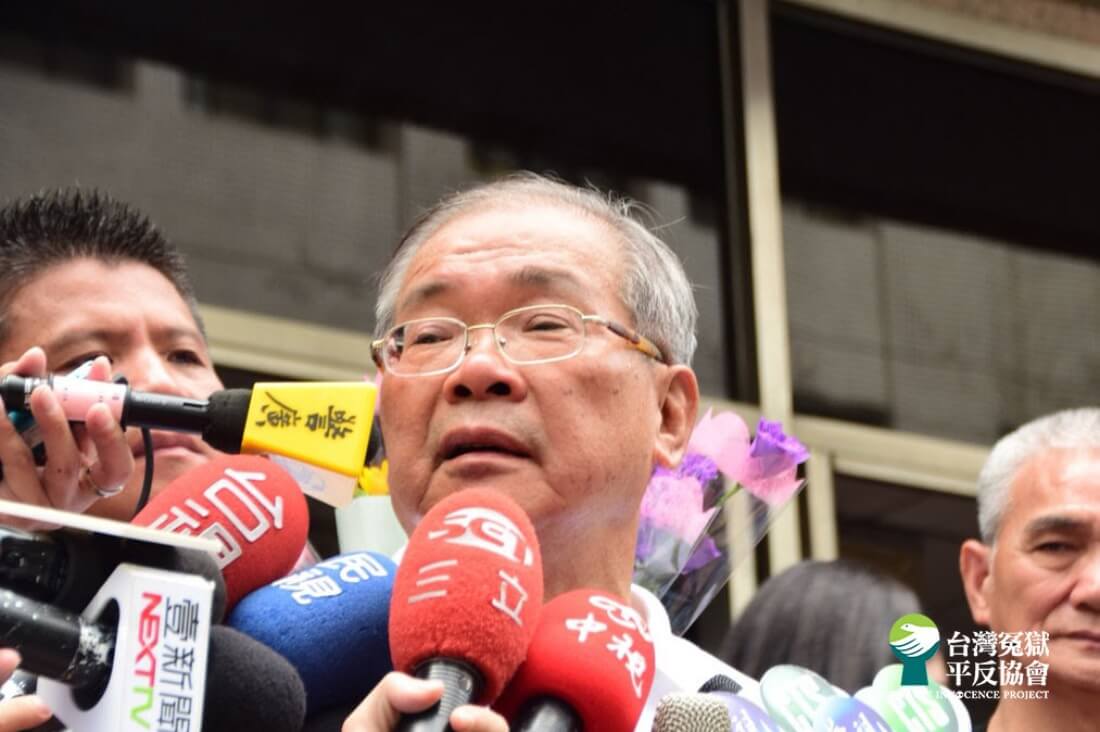 Today, we are pleased to announce the exonerations of Mr. Su Pin-kun(蘇炳坤) from Taiwan Innocence Project. After fighting for 32 years, Su finally had his verdict overturned on August 8, and the decision became finalized on August 27.
The case of Su Pin-kun is one of the most well-known wrongful conviction cases that has even been written into textbooks for years in Taiwan. Su was wrongfully convicted of robbery and attempted murder in 1987, and sentenced to 15 years in prison. During interrogation, the police allegedly waterboarded him, rang an air strike siren against his ear, and repeatedly kicked him in his waist. Despite the cruel torturing, Su has never confessed of committing the crime; however, he was still convicted solely based on the testimony of the alleged accomplice, whom later confessed that he gave the name of Su for avoiding similar suffering through police torture.
In 2000, the President granted Su a special executive pardon, unprecedentedly annulling both his conviction and sentencing. Insisting that pardon doesn't equate to innocence, Su sought TIP's assistance for earning an official recognition of his innocence from the judicial system. We filed a motion for a retrial for him and was granted by Taiwan High Court in 2017. Claiming that there was no ground for a retrial if the original conviction had been annulled, the prosecutor appealed, thus bringing the case into the Supreme Court. After summoning law scholars from Germany, the United States, and Japan, the decision of retrial was affirmed in February 2018. In the retrial, the co-defendant, Mr. Kuo Chung-hsiung, was put on the stand and has strongly confirmed that the testimony he gave, then convicted himself and Su, was nothing true but merely a way for him to escape from the torture.
With both the prosecution and the defense maintaining Su's innocence, the judges of Taiwan High Court returned a not-guilty verdict on August 8, 2018. After 32 years of being wronged, Su was finally proclaimed not guilty. Su's steadfast commitment to clearing his name has set a precedent in Taiwanese legal history to allow pardoned individuals to have their day in court and increased attention on police torture and extortion.
https://twinnocenceproject.org/wp-content/uploads/180808_resized.jpg
732
1100
twnafi
https://twinnocenceproject.org/wp-content/uploads/logo.jpg
twnafi
2018-08-08 12:32:50
2019-11-12 16:32:33
After fighting for 32 years, Mr. Su Pin-Kun(蘇炳坤) was finally exonerated